About Context by Design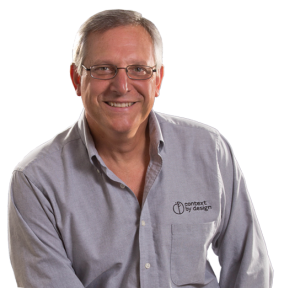 Context By Design is your land planning and development resource to use. We are available and ready to guide you in planning, design, permitting, and construction. Maine Licensed Landscape Architect, Steve Ribble, has practiced landscape architecture since 1996 and has been involved with nearly all aspects of the profession at one time or another.
We offer a full range of services beginning with understanding your vision, custom creating your site plan, to seeing your project is installed and ready for your use. Steve knows how to get your landscape or site development project in place quickly. He knows the right people to collaborate with to create an effective design solution for virtually any land development issue you may have.
Steve's history of bringing diverse parties to consensus means that your project can overcome any issues that arise throughout the land planning and development process and move forward on time and budget. While everyone today claims to have good customer service, exceptional customer service is the foundation of the Context By Design business plan. From the very beginning, Steve has prioritized integrity and building relationships in every project with all parties within a project.
The secret to designing, permitting, and installing your land development project quickly, correctly, and within budget is in the relationships Steve builds with clients, allied professionals, regulators, and contractors. Each party knows what the other is capable of and what to expect. Due to demonstrated trust, the process moves quickly.
Context By Design is available to work directly for owners or developers. We are equally available to collaborate with other allied professionals. We are comfortable being either the prime consultant or a sub-consultant.
Context By Design is fully licensed and insured to practice landscape architecture and execute land development projects in Maine. The Maine Bureau of General Services prequalifies Context by Design for projects that include state funding.
We're here to help! Let us know what landscape or site development project you have in mind. Steve will let you know how we can proceed together to make your vision a reality.
Interested in learning what Context By Design can do for you? Feel free to review the rest of our website, contact us, or call 207-963-9171!