Institutional Landscape Architecture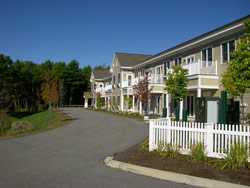 Context By Design's institutional landscape architecture experience centers on projects in campus settings like colleges, universities, corporate parks, and hospitals. We welcome the opportunity to be involved with institutional site planning and design due to its unique challenge of maintaining a common theme yet creating distinctly identifiable nodes for its different elements.
Firm principal and Maine Licensed Landscape Architect Steve Ribble has had various responsibilities in several institutional landscape architecture projects, including master planning, design, construction document development, permitting, bidding, and construction observation. Steve's specific institutional experience includes projects with Indiana and Purdue Universities, Ivy Tech Vocational College, Kelly Road Corporate Park, Dorothea Dix Psychiatric Center, and several multi-family residential projects.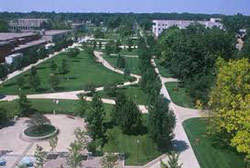 From our experience, we learned what it takes for an institutional project to be successful, which in no small part comes from developing stakeholder consensus and support. Facilitating support through creating mutual benefit is a strength of Steve Ribble. It is one that he is ready to apply to your project.
Contact Steve or call 207-963-9171 to learn more of what Context By Design can do for your institutional project.
More Examples of Our Work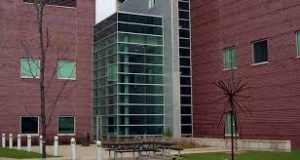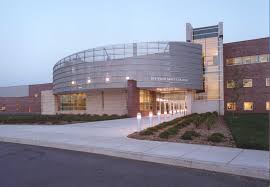 Institutional Landscape Architecture Portfolio