Regulatory Permitting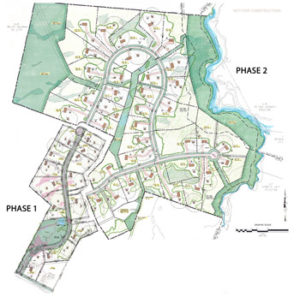 Regulatory permitting is a complicated process. To navigate the maze effectively, you need an experienced advocate on your side. Context By Design's Principal and Maine Licensed Landscape Architect, Steve Ribble, has been permitting projects since the late 1990s and has successfully received approval for every project application submitted.
Be it a local municipality, one of several state departments, or federal agencies like the Corps of Engineers or Fish and Wildlife. Steve knows the process, the people, and how to get you through as efficiently as possible. Your project may involve little or no permitting to construct, or it may be quite complicated and contentious. We can help you with either.
Your project is likely to face one or all of four permitting components, including zoning changes, state and local site plan permits, environmental compliance, construction permits, and public involvement. As we have for others, we can help you understand the process and specific regulations applicable to your project.
Once the permitting process is known, we can work together to develop a project-specific strategy for incorporating it into the overall project schedule and navigating the process effectively. The permitting process is often the largest time component in the project design schedule. We will guide you through it quickly and without the delays of unexpected incidents, saving you time and money.
Representative Sample Listing of Permitting Service Offerings: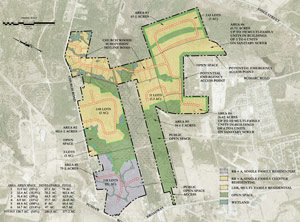 Project Regulatory Permitting – Activities that identify jurisdictional permitting requirements and facilitate applying a development-related permit and its approval.
Local, State & Federal Permitting Representation – Verify permitting requirements, facilitate the application process, represent the owner or project as needed, and assure receipt of project approval.
Zone Change Facilitation – Represent the owner's interests and project to facilitate a change to the project site's development zone, including either a standard municipal zone change process or the development of a contract zoning agreement.
Public Involvement / Public Relations Facilitation – Coordinate and facilitate public information presentations and public involvement workshops as required in the permitting process or desired to gain popular support of the project.
Have a permitting question, need help with your project? Contact us. Call 207-963-9171.
Regulatory Permitting Portfolio