Project Management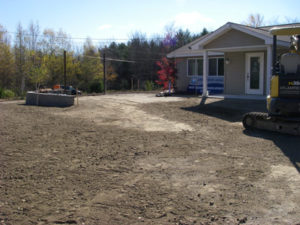 Land development project management can be complex. Context By Design is experienced and capable of managing your land development project or your land development consultant team. We have successfully managed many projects from inception through construction as either a stand-alone consultant or project team leader.
Assembling the right team is the foundation of a successful, trouble-free project. Context By Design can identify and recommend the right team members for your project based upon the project's needs and your personal style. We feel it is important for you to be comfortable with the people involved in your project so communication flows easily and subsequently, you get the result you want. We can also assist you in negotiating consultant or contractor services.
Context By Design will work with you to identify project tasks and set the project schedule. To keep you at ease, we will coordinate with the design team to maintain project momentum and achieve milestones. We will keep you apprised of project progress and any issues that arise.
You will have as much input as you like. You can attend every meeting and make on-going decisions or we can be the buffer between you and contractors. As the project progresses Context By Design can act as your agent and facilitate any required permitting, again buffering you from on-the-spot decision-making.
Only, this time, from regulators rather than contractors. Upon receiving permit approval, we will advertise your project to interested bidders, or invited bidders, based on your preference, and administer the bidding process. At your election, we are also available to manage the construction phase of the project.
Representative Listing of Project Management Services: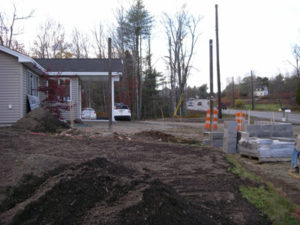 Project Administration – Facilitate advancing a land development project or plan beyond the process of planning or designing the specific project improvements.
Owner Representation – Advise owner of requirements related to the successful completion of a given project. Act on the owner's behalf in project-related issues.
Conflict Resolution – Representing one party of both, act as an intermediary to facilitate solutions or mutual agreement to land and landscape-related disagreements or misunderstandings.
Project Management – Assemble project team, develop and adhere to project schedule, coordinate submittals, review and advise owner regarding requests for payment, address internally or externally generated project-related issues.
Local, State, & Federal Permitting Representation – Verify permitting requirements, facilitate the application process, represent the owner and project as needed, and assure receipt of project approval.
Zone Change Facilitation – Represent the interests of the owner and project to facilitate a change to the project site's development zone, including either a standard municipal zone change process or the development of a contract zoning agreement.
Public Involvement / Public Relations Facilitation – Coordinate and facilitate public information presentations and/or public involvement workshops as may be required in the permitting process or desired to gain popular support of the project.
Bid Period Assistance – Bid advertising, development of requests for qualifications/proposals, bidder identification, bid period administration, bid review, recommendation of the preferred contractor, and negotiation assistance, as needed.
How can we help with your project management and administration? Contact us. Call 207-963-9171.